THE187: PodMAX: Get Your Mind Right, Get Your Life Right.
Our Guest is Chaz Wolfe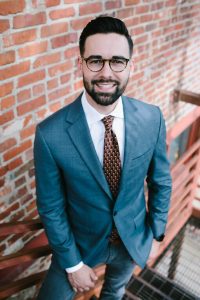 This episode was recorded at an exclusive event called PodMAX where founders had an opportunity to share their stories and knowledge.
Special guest host Lauren Heath leads the conversation down a path of insights, solutions, and collaboration.
Join us for our next event at www.podmax.co
Chaz Wolfe
Chaz Wolfe is a high performing, serial entrepreneur. A studied, accomplished & proven sales professional & coach. An operations & process maximizer and an award winning business mind. Chaz is known to push the limits of work ethic, mindset and results. As a dynamic leader, consultant & speaker he has helped both domestic and international organizations achieve massive levels of growth and success!
Chaz brings a unique outlook to business with a background in both sales and operations. Oftentimes opposing parts of an organization, the link between the two makes for growth, retention & long term profitability. His approach can be noted as tailored and straight forward. When it comes to getting results, Chaz considers himself an absolute executor.
Connect Further with Chaz Wolfe