THE231: Is Bottled Water Unhealthy with Marie Gardiner
Our Guest is Marie Gardiner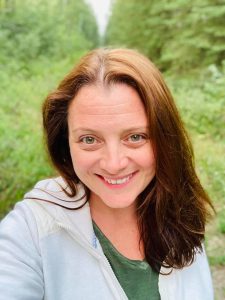 Many people are unaware of the potential contamination issues caused by drinking water. Some contaminants found in water include lead, arsenic, and radon. Bottled water products are not always healthy or safe. The plastic bottles can leach chemicals into the water, and the bottles themselves can be filled with harmful chemicals. In addition, there is a lack of regulation on bottled water production, so companies can put whatever they want in their products. This leads to potential health risks for consumers.
Join the conversation with Marie Gardiner, a health and hydration coach, as she shares about why you should never drink bottled water. Make your own healthy, alkaline, antioxidant drinking water that's rich in minerals and purged of impurities right in your own home!
Tune in!
During this episode, you will learn about:
[00:20] Who's a health and hydration coach [00:51] Apart from quenching thirst, what else should you know about water [01:41] How Marie works with people as a coach [02:39] Why you should consider throwing away the bottled water [06:10] What motivated her to go down this road of being a water enthusiast [08:58] Common ailments whose solution could be water [14:04] The things about water that doctors will never tell you [15:08] Marie's occupation before becoming a water enthusiast [17:58] Switching her career and the tips she shares [20:50] Marie's ethnicity and his backstory while growing up as a child [23:44] Her future goals [29:39] How you can reach out to Marie [31:21] Water is her secret to looking fresh and young [33:40] "I'm back to survival mode." [37:41] Opening up and sharing her burdens [40:00] Learn about her latest successful sales funnel she has created [44:03] Do you want to become a water warrior? [49:30] How Josh's passion can blend with Marie's work [56:55] Can Josh and Marie work together? Hear the deal and requirements. [01:12:28] And the deal is closed!
Notable quotes
"Water can be an oxidant or an anti-oxidant. It depends on your choice."
"People who drink bottled water consistently every day can end up having credit-card-size plastics in their bodies in a month."
"Bottled water is just another body's tap water."
"2% to 3% of all the oxygen we breath turns into harmful free radicals."
"If you're looking on government for help, then you are in a pretty bad situation."
Connect Further with Marie Gardiner