THE186: PodMAX: Throw Out The Playbook: Be the Architect of Your Life with Jeff Venn
Our Guest is Jeff Venn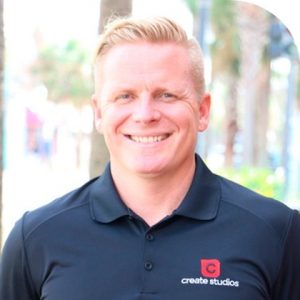 This episode was recorded at an exclusive event called PodMAX where founders had an opportunity to share their stories and knowledge.
Special guest host Lauren Heath leads the conversation down a path of insights, solutions, and collaboration.
Join us for our next event at www.podmax.co
Jeff Venn
Jeff Venn is the founder of a digital marketing agency, Create Studios and CONVERGE, a community for young entrepreneurs.
As a veteran digital marketer, Jeff can speak on everything from generating leads to content that converts. As the founder and owner of an agency, he can discuss important leadership topics involving culture, working remotely, and unifying your company around one wildly important goal.
But his true passion is speaking on mindset – how we're programmed to view life vs. how we can architect our life. Jeff inspires others to throw out the playbook they were given and write their own rules.
He believes life doesn't have to be predictable. It should be an adventure and it's up to us to make things happen.
Connect Further with Jeff Venn