THE185: Respecting Your Value with Erin Halper
Our Guest is Erin Halper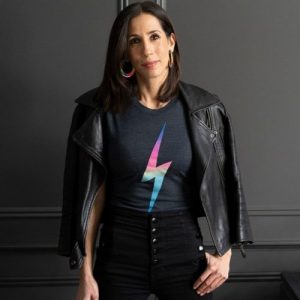 Erin Halper is the founder and CEO of The Upside, a collective that provides best-in-class tools, online events, and networking to propel consultants forward in a fraction of the time it would take on their own.
She started her business as a talent agent initially, aiming to represent a select number of high-caliber consultants and make a fee off of their work. In one week, she received more than 200 emails from professionals wanting to work with The Upside. That's when she pivoted the business to be 100% client-driven. The Upside quickly gained a reputation for being the number one resource for companies to find top-notch consultants and independent contractors with a white-glove, concierge-style service that's rarely seen in today's world high-tech algorithms and job boards.
Since launching The Upside in 2017, Erin has advised more than 1,000 professionals on building
a respected consultancy practice that generates consistent clients and affords them the freedom and flexibility that comes with being your own boss. The Upside has also connected its members to hundreds of client, referral, podcast, press, panelist, and speaking opportunities, helping members position themselves as thought leaders and generating premium clients.
Before launching The Upside, Erin built a 7-year independent consulting career providing marketing expertise to her private equity, real estate investor, and hedge fund clients, collectively resulting in more than $3 billion in outside funding and deal sourcing.
Erin is a mentor at Columbia University's Almaworks startup accelerator and a judge at NYU's TrepCamp entrepreneur simulator. She is a frequent speaker on panels, workshops, and podcasts, including Harvard University's International Women in Business Conference, Brown University's Women's Entrepreneurship Conference, Heymama, and Ladies Get Paid.
Learn more about your ad choices. Visit megaphone.fm/adchoices
Connect Further with Erin Halper