THE182: Suffer Less From Stress While Finding Inner Peace and Stillness.
Our Guest is Eric Turnnessen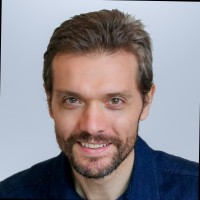 Eric Turnnessen is the Founder and CEO of MemberMouse, a multimillion-dollar company that pioneered a WordPress membership plugin a decade ago that thousands of companies use today. Besides being Eric the tech CEO, he's also known as Ashish, the Gong Fu tea master who's helped hundreds of people reduce workplace burnout, overall stress and find inner stillness with nothing more than tea.
Eric has architected systems for Fortune 500 businesses such as Wal-Mart, Sony Pictures, Barnes and Noble, and British Airways. His attention to detail and commitment to continual improvement make MemberMouse the #1 choice for business owners looking for a reliable and scalable membership solution.
In 2020, due to COVID-19 Pandemic and other stressful situations in America, Ashish created his first-ever online course, the Learn Gong Fu Tea Course. He began to help people around America find inner peace with Gong Fu tea, much like he did years ago.
Connect Further with Eric Turnnessen