THE157: How To Be Your Best and Live With Gratitude
Our Guest is Andrew T. Schena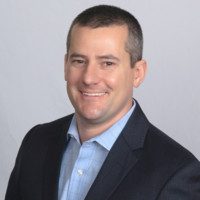 Andrew T. Schena brings an in-depth knowledge of real estate, investment syndication and business operations as a result of his 17 years of experience in the real estate industry.
As a founding member of Capital Equity Partners (CEP), Andrew has spent the past 7 years analyzing, syndicating and operating both development and cash-flowing asset strategies. Andrew has intimate knowledge of asset underwriting, negotiation, acquisition, capital raising, deal structure, finance, budgeting, construction, corporate management, operations, legal, sales, and marketing.
Along with founding CEP, Andrew is also a founding member of Capital Development & Construction, a MA General Contracting Corporation, where he manages its business operations and administration, and was a founding member of Capital Residential Group, a MA real estate broker, where he managed its successful operations and management for 7 years, and continues to hang his salespersons license.
Andrew prides himself on efficient and profitable business management and is always challenging the status quo. Andrew graduated from Quinnipiac University in Hamden, CT, in 1999 with a degree in Mass Communications. Originally from Reading, MA, he currently lives in Blackstone, MA with his wife Erin and their two daughters, Madison and Ashley.
Connect Further with Andrew T. Schena