THE158: Building And Preserving Wealth As Well As What's Really Important In Life.
Our Guest is David Van Horn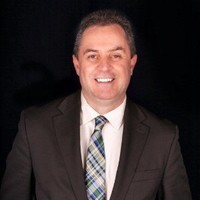 David Van Horn serves as President and CEO of the Company. His chief responsibilities include the oversight of the Company's strategic planning, business development, and fundraising functions.
Mr. Van Horn's expertise is derived from over 30 years of residential and commercial real estate experience as a licensed Pennsylvania realtor, investor, title company partner, and commercial fundraiser. Mr. Van Horn is a graduate of West Chester University, holding a Bachelor's of Science degree in Business Management.
In addition to his role as President and CEO, Dave's biggest passion is teaching others how to build and preserve wealth. Dave is a co-founder and board member of Strategic Investor Alliance, a purposeful planning and networking group for accredited investors in the Philadelphia area.
Dave is also a national speaker, author, and investment blogger on BiggerPockets.com.
Connect Further with David Van Horn