THE155: How You Can Live an 'Accredited Life'
Our Guest is Peter Neill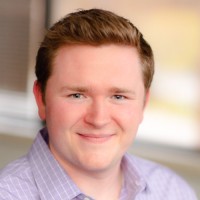 Peter Neill serves as Vice President of Investor Relations for the Company. He is chiefly responsible for fulfilling the company's capital raising goals by communicating and marketing the company's private offerings and maintaining key relationships with the company's investors.
Mr. Neill began his real estate career working in marketing and sales at PPR Note Co. This gave him the ability to learn all aspects of the distressed mortgage business. He quickly transitioned into Investor Relations and raising private capital for PPR's private fund offerings. He managed the process of raising over $80MM for six offerings and helped grow their fund investor community from around 200 investors to over 600.
During his time there, Mr. Neill learned the ins and outs of the distressed mortgage business and had a firsthand look and active role in transitioning the company from mainly acquiring second position mortgages to acquiring both first and second position mortgages.
Mr. Neill purchased his first rental property a duplex, at the age of 24 utilizing an FHA loan. He is also the Founder of Accredited Life, a lifestyle community and personal/financial development brand for accredited investors, soon-to-be accredited investors and their families. He holds meetings in the Philadelphia area once a week and one-on-one sessions in-person and over the phone daily.
Mr. Neill graduated with a Bachelors of Arts from Temple University where he studied Media Business and Entrepreneurship. He is an avid dog lover, who looks forward to adopting his first GSP soon.
Connect Further with Peter Niell