THE202 PodMAX: Youth Culture Expert – Katie Irving
Our Guest is Katie Irving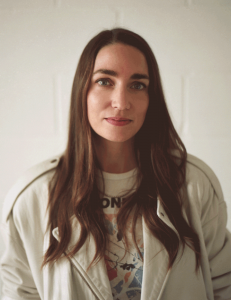 This episode was recorded at an exclusive event called PodMAX where founders had an opportunity to share their stories and knowledge.
Special guest host Lauren Heath leads the conversation down a path of insights, solutions, and collaboration.
Join us for our next event at www.podmax.co
Katie Irving
Katie Irving is the founder of Moonshot, an agency that drives growth for the world's leading brands by uncovering opportunities at the center of youth culture and fashion.
Leveraging 15+ years of experience in the fashion industry with brands including Abercrombie & Fitch, Hollister, Chloé and Gilly Hicks, Katie cuts through the noise of the elusive youth market to deliver white space opportunities and 8-figure growth strategies.
Through Moonshot, Katie is ushering in a new, socially responsible era of the fashion industry by aligning brands with the progressive values of the largest and most powerful youth generations in history.
Connect Further with Katie Irving