THE189: Create The Life You Deserve.
Our Guest is Jason Yarusi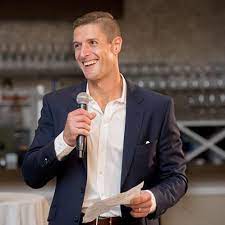 Jason Yarusi is an active real estate syndicator & investor, mentor, and podcaster.
He is the host of the Real Estate Investing Foundation Podcast. A platform serving to help Real Estate Investors take massive action through learning from the steps and missteps many industry pros have taken along the way.
While not podcasting Yarusi Holdings, a home solutions company, flips homes, and operates beachside AirBNBs locally in New Jersey. Simultaneously, the multifamily division, Oak Capital Partners, focuses on large multifamily assets in the Midwest and Southeast, currently hovering at 425 Units.
Beyond real estate, Jason's family business has lifted and moved buildings for over 40 years and has been a significant factor in restoring the Jersey Shore after Hurricane Sandy. To date, W.A. Building Movers has lifted and remediated over 1600 homes since the storm making them FEMA compliant. You can see them moving a house on Dirty Jobs with Mike Rowe.
Jason strives to continually work to improve himself and to help others around him. Jason and her wife, Pili, seek to help other couples achieve financial freedom through real estate and help them to create the ability to live their life, their way. Jason enjoys running and CrossFit and loves to wrestle with his two English Bulldogs, Jack and Jill, who happen to be the image and name for a New York City microbrewery and restaurant.
Connect Further with Jason Yarusi