THE173: PodMAX / Propelify – Building a Home Rowing Business with Helaine Knapp
Our Guest is Helaine Knapp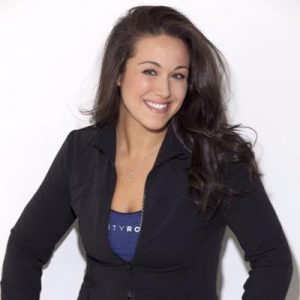 This episode was recorded at an exclusive event called PodMAX / Propelify where founders had an opportunity to share their stories and knowledge.
Special guest host Kristen Olsen of Turmeric and Tequila leads the conversation down a path of insights, solutions, and collaboration.
Join the us for our next event at www.podmax.co
And grab your virtual seat for the next Propelify Innovation Festival on October 5-9 at www.propelify.com
Helaine Knapp
Helaine Knapp is Founder & CEO of CITYROW, the rowing-based fitness company that focuses on and omni-channel approach to smart fitness for the modern consumer.
Prior to CITYROW, Knapp, spent a number of years climbing the corporate ladder in media and participated in two SaaS tech exits – Buddy Media (sold to Salesforce.com for $800MM in 2012) and Olapic (which sold to Monotype for $120MM in 2016).
CITYROW at it's core pairs rowing with strength and mobility exercises – creating a workout that works. But a workout only works if you do it, and consumers today need choice, motivation and accountability. CITYROW clients can take classes from the comfort of their own home.
Connect Further with Helaine Knapp