THE196 PodMAX: Educating Your Customers to What Matters and Why.
Our Guest is Todd Giannattasio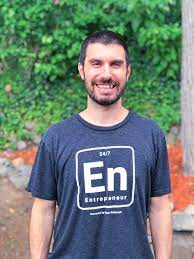 This episode was recorded at an exclusive event called PodMAX where founders had an opportunity to share their stories and knowledge.
Special guest host Michael Woodward of The jumbleThink Podcast leads the conversation down a path of insights, solutions, and collaboration.
Join us for our next event at www.podmax.co
Description:
Todd Giannattasio is a veteran marketing expert who has been featured by Entrepreneur, Forbes, and Huffington Post for his proven systems to grow brands, generate leads, and increase sales in our constantly evolving, digital world. His combination of fundamental principles and modern marketing strategies are what create a force multiplier for businesses.
He is certified in sales and marketing from DigitalMarketer.com, Hubspot, and the Jordan Belfort Straight Line Sales and Persuasion System. He has been a featured speaker at the Propelify Innovation Festival, presenting to a combined audience of 24,000 attendees.
Todd has been working in digital communications and marketing since 2003. Over that time, he's worked with some of the biggest companies in the world from Universal Records to BASF, and with growing startups and small businesses.
He is currently the founder of The Growth Suite and Tresnic Media and cofounder, CMO of Ziotag.
Connect Further with Todd Giannattasio