THE120: How The P.T. Barnum of The NY Comedy (and digital media) Scene Keeps Winning In Business
Our Guest is Dani Zoldan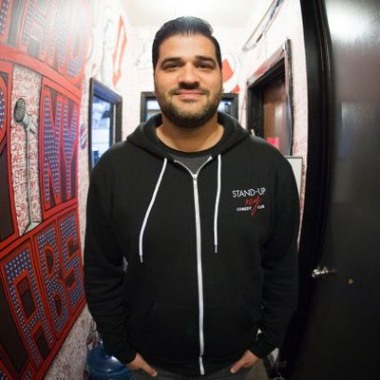 To me, Dani Zoldan is like the P.T. Barnum of the Comedy/Business world.
He is the owner of Stand Up NY, creator of Podcast Row, and has a collection of (at least) five legit businesses in and around the core business that is Stand Up NY.
As we are in the middle of our ongoing 8-part series of our interviews from the inaugural Podcast Row event, I got the chance to sit down with Dani and learn more about the man behind the curtain.
Listen in to hear why recording this episode at Stand Up NY made it even more special to me, how I got involved with Dani and Podcast Row to begin with, and more nuggets of wisdom from the 'calmest, coolest, and most collected man in the club!'
I know you are going to adore my interview with self-proclaimed multi-preneur Dani Zoldan.
Connect Further with Dani Zoldan