THE227: When You Change Your Mind, You Change Your Life with Jarrod Haning
Our Guest is Jarrod Haning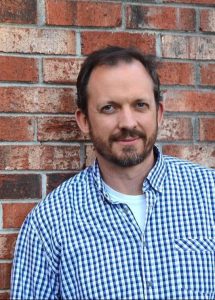 There are many breakthroughs in business that can occur due to breakthroughs in thinking. This is because when you change your mind, you change your life. When you decide to create a new mindset and think differently, you can't help but have an insight into what's possible for your business and your life as well.
In this episode, I'm joined by Jarrod Haning. He teaches small business owners how to break 7-figures by thinking at a higher level. Having an experience working with successful business owners, he finds it easy fo them to slip into a rut of making the same income each year despite working harder and harder.
This can be incredibly frustrating when you're doing all you know to do, but it just feels like you're spinning your wheel at the end of the day. There is a specific way of thinking that produces a lifestyle of earning MORE while doing LESS., Find out in this episode.
Tune in!
During this episode, you will learn about:
[00:04] What's in for you in today's episode [00:42] "Thinking at a Higher level" explained [01:43] Correlation between a higher-level thinking and a physical higher level [02:43] Is it possible to work less and earn more? [04:04] Best time management strategies to earn more while working less [06:48] When do you need Jarrod for a mindset tuneup [09:58] Jarrod wants to coach you today. Here's what you need [11:06] Mind scan explained [13:42] Jarrod's journey as a musician [14:40] How Classical Music prepared his current life [15:38] Jarrod's four TED Talks and the value it has added to his works [17:33] His best fun activities [18:59] Why you need to cultivate for a breakthrough in your thinking [21:39] Practice this one thing every day and see where the magic starts [24:44] A takeaway tip for you
Notable quotes
"Lacking a sense of direction only wears you out."
"If your brain is focused on getting things done, it looks for ways to do it."
"Success starts with the breakthrough in your thinking."
Connect Further with Jarrod Haning