THE225: How To Cultivate A Success Mindset And Take Action with Michael Marcial
Our Guest is Michael Marcial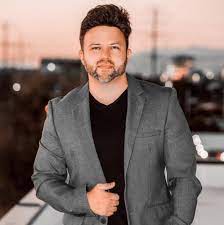 NOTE: This is an encore presentation of our very first episode of The Hidden Entrepreneur Show.
If you want a different future, you can only create it NOW. Now is the only time that you can make better decisions and take bold action on things you desire. Most of the time, our mindset keeps us from taking action by allowing us to make excuse after excuse.
People who succeed are those who take action to achieve what they want. There is so much that life has to offer, don't be scared to go for it. Take action in the direction of your dream. There will always be something bigger ahead of you, and when you act in your truth, you will attract what is meant for you.
Join the conversation with today's guest Michael Marcial as he shares mastermind tools to help you become your best self and build the life that you desire. Michael is a coach and a mastermind speaker. He runs a mastermind program, 5-Figure Workweek, where he works with entrepreneurs, coaches, and speakers to help them make a greater impact and more income.
During this episode, you will learn:
[02:42] About the 5-Figure Workweek: The Mastermind [04:00] The definition and elements of success [05:48] Living by design, and Michael's experience in that space [07:31] Michael's dark day and how he turned the tables [13:52] Michael's childhood experiences and how he discovered his entrepreneurship passion [20:08] How Michael moved from consulting to creating his dream life [27:10] Creating a different story of your life [30:07] Your potential and how to discover who you are [35:03] The paradox behind safety [38:14] Michael's heroes while growing up [41:16] The power mindset and breaking from a negative mindset [44:17] The value and importance of money [48:51] Everything happens for a reason [50:14] The role spirituality and religion has played in Michael's life [54:52] There will always be something more ahead [56:03] How Michael wants to be remembered [57:40] How to connect and reach out to Michael
Notable quotes
"Success is a feeling that you carry and not a destination."
"Safety is not being loved for the mask you wear; safety is being loved for who you are."
"Mindset is something that you can practice, and it's something that you can strengthen like any muscle."
"Belief impacts your thoughts, thoughts affect your actions, actions produce results, and results reinforce your belief."
"When you're truthful about who you are, you attract what is meant for you."
Resources Mentioned
The 5-Figures Work Week: The Mastermind community
Connect Further with Michael Marcial
You've made it to the end of the episode. Thank you for listening to the hidden entrepreneur podcast. For more similar episodes, head on to my website Joshcary.com. Let me know exactly what you learned, discovered and what you're going to do next. As my way of saying thank you, I'll send you a free gift.