THE138: When Your Spouse Helps You Embrace Your Entrepreneurial Strengths
Our Guest is Sarah and Steve Bolinder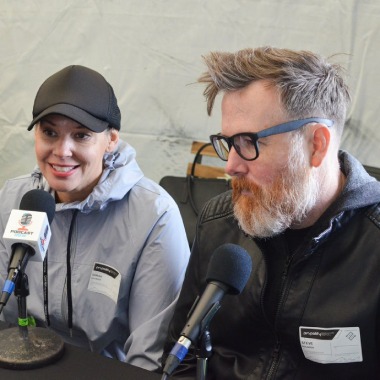 Sarah and Steve Bolinder are the co-founders of Chop Barbershop Franchise Inc.
After graduating Order of the Coif from Florida State University Law School, Sarah spent nearly a decade as an attorney, but left active practice to focus on the challenge of a lifetime – changing the hair industry as we know it one barbershop at a time.
In four years, Chop has grown under the pair's leadership from a single five-chair shop to two thriving corporate locations and one open franchise location in Tallahassee, Florida with several other franchise locations set to open in 2019-20.
This episode was recorded live at the 2019 Propelify Innovation Festival (created by Aaron Price) and part of Podcast Row.
Connect Further with Sarah and Steve Bolinder